Mar 16 — Qiu Shuwei, Associate Professor of the Department of Vocal Music and Opera at the Shanghai Conservatory of Music, was awarded the medal of Chevalier of the Ordre des Arts et des Lettres of France at a ceremony held at the 100-yr-old Villa Basset, the French Consul's historic residence in Shanghai.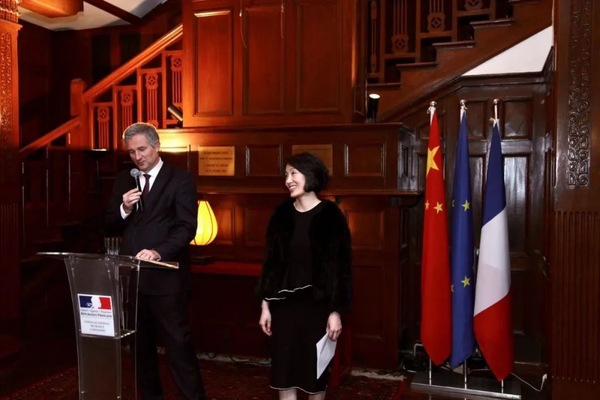 The Ordre des Arts et des Lettres of France was established by the French Ministry of Culture to recognize international excellence in culture and the arts. in attendance at the event were the Academy's Vice President Feng Lei, International Exchange Department's Director, Chen Xiaoyi, and Bao Sheng, Vice President of Shanghai Conservatory of Music Press.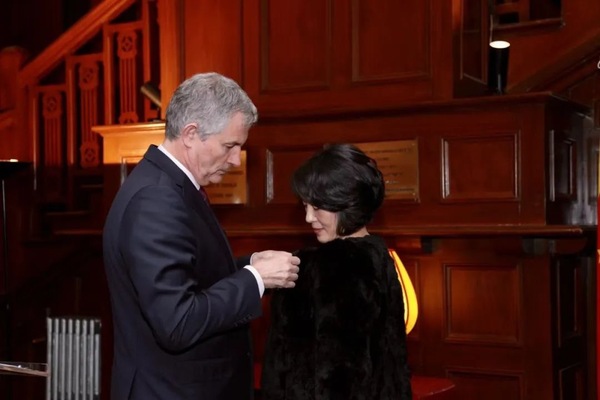 French Ambassador to China Laurent Bili made a speech and awarded a medal to Qiu Shuwei, expressing his appreciation for her artistic path that has built a sonorous bridge between China and France, and for her contribution to strengthening the Sino-French friendship. He also paid tribute to Qiu Shuwei for expressing the song of friendship between China and France in her musical composition.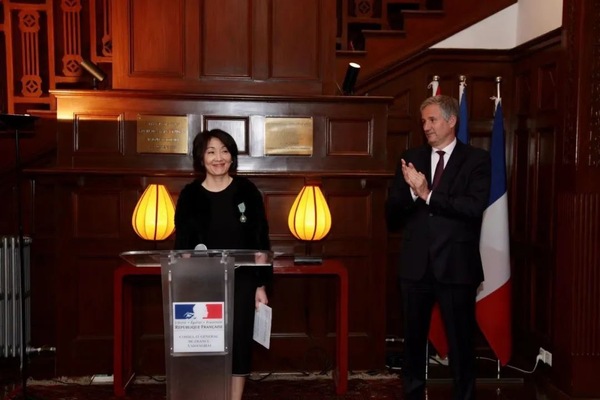 In her acknowledgments, Qiu Shuwei looked back on her artistic journey, saying:
"China and France share a time-honored history and splendid cultures that draw worldwide attention. We share a long-term friendship and an even brighter future of cooperation. The Shanghai Conservatory of Music plays an important role in this process. I hope that more young people from our two countries will join us in becoming an important force for people-to-people exchanges and developing our two great countries, so that even more young people will be the beneficiaries of our friendship and cooperation."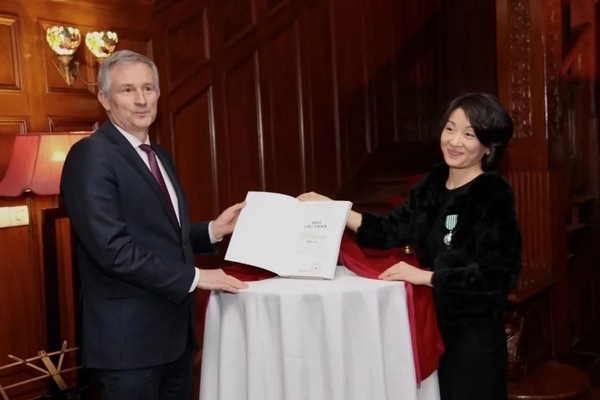 At the ceremony, Ms. Qiu presented selections from her latest compilation album of classic Debussy art songs, published by the Shanghai Conservatory of Music Press, including Three Wishes of the Rose (Huang Zi), Green (Claude Debussy), and the Baroque air, Les Yeux Baignés de Pleurs ("Eyes Bathed in Tears," François Richard).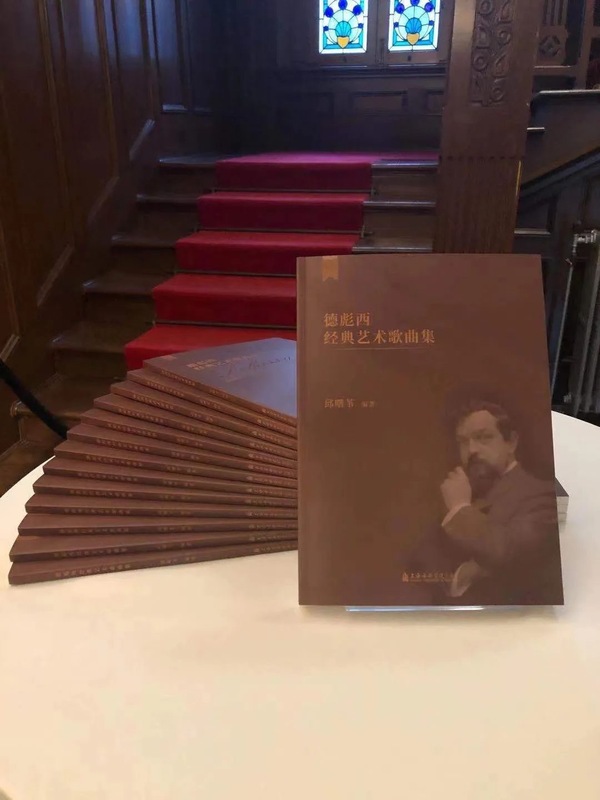 Qiu Shuwei
Qiu Shuwei won first prize in the International Vocal Competition in Paris and achieved the l'Ecole Normale de Musique de Paris' highest diploma—an advanced diploma for vocalists equivalent to a doctorate. After returning to China to teach, she focused on researching and presenting French vocal music works of varying periods.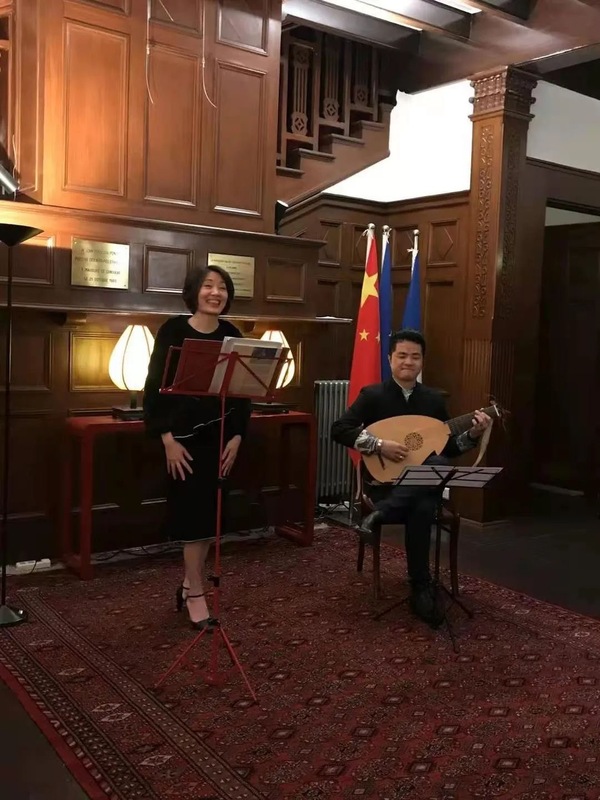 Over the last decade, she has cooperated with many first-class performers all over the world, such as Michel Bourdoncle, Tatiana Goncharova, Jean-Claude Vanden Eynden, Michel Lesiec, Jean-Philippe Vanbeselaere, Mary Wu, etc., and held nearly 40 solo touring concerts of French music works from differing periods. Her album, Qiu Shuwei chante Ravel, has been officially collected by the US Library of Congress, the American Folklife Center as well as some famous US universities. In recent years, she has published three albums and one DVD in China and France, and translated two works of French literature. In 2021, she published Debussy Classic Art Songs, published by the Shanghai Conservatory of Music Press.
Enthusiastic about social, cultural and public welfare causes, in 2007 Ms. Qiu was awarded the US Asian Cultural Academy. In 2008, she was honored as "Outstanding Asian Woman" by the World Women's Forum. In 2012, she began serving as the President of the French-speaking branch of the Shanghai Western Returned Scholars Association. In 2012, she was awarded honorary citizenship by the northern French commune of Saint-Martin-au-Laërt.