Recently, SHCM's alumni Zhu Yiqing has won the first prize with CHF 60,000 at Basel Composition Competition 2021 for his piece "Deep Grey".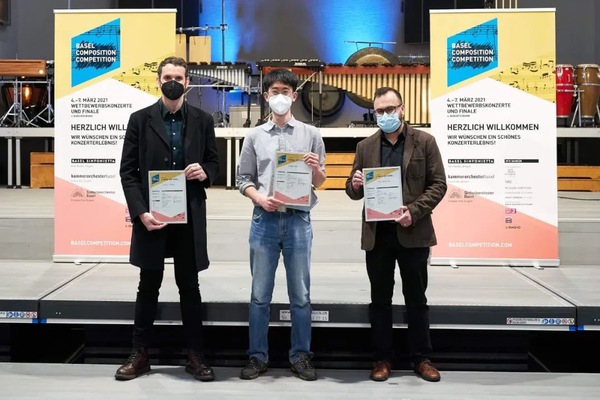 The award-winning work "Deep Grey" has been recognized by general consent from the jury. As a typical tonal song, "Dark Grey" artfully combined the sound effects synthesized by algorithms with symphonic music.
Zhu Yiqing had studied in Middle School Affiliated to Shanghai Conservatory of Music, and went on his further study of bachelor degree and master degree at SHCM. During this period, Zhu has learned a lot from Professor Lyu Huang and Professor Ye Guohui in the Composition Department.
Facing wide application and rapid development of new technology, the young composer introduced a mathematical concept "convolution" into music. He believed that "convolution", in the social sense, represented the information and experience from the outside world which can be transformed into one's rich personality. "Compared with the 'evolutional'music life, the 'convolutional' art attitude can make people more self-disciplined and fulfilling," he said.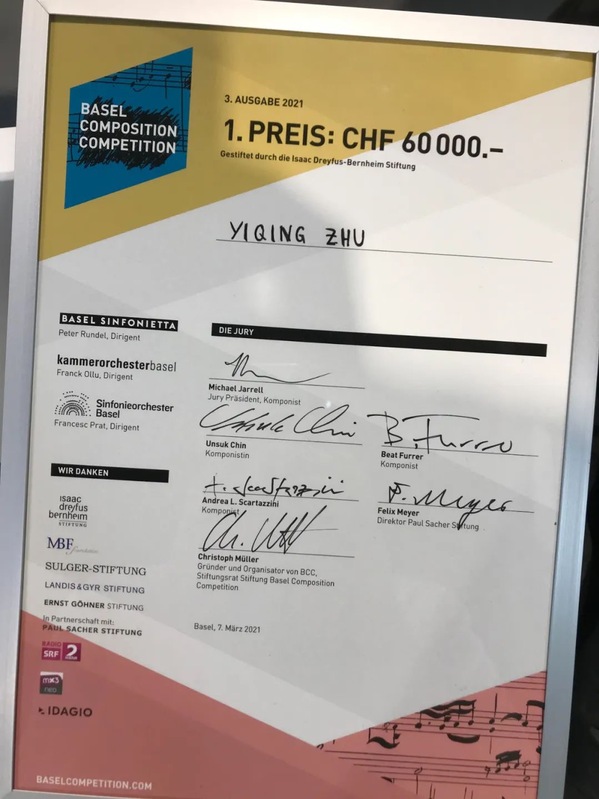 The "Basel Composition Competition" was created in honor of Paul Sacher, inviting musicians of all ages and nationalities to bring their works to Basel for their world premiere. It was held every two years in Basel, Switzerland. The third Basel composition competition was held from 3-7 March this year. The Head Juror was Swiss contemporary composer Michael Jarrell.

This year, the competition has gathered 360 contestants from all over the world. At last, 12 outstanding composers entered the final round. They performed in three groups in cooperation with the Basel Chamber Orchestra, Basel Symphony Orchestra, and the Basel Sinfonietta. The top five contestants presented a final concert on the evening of 7 May.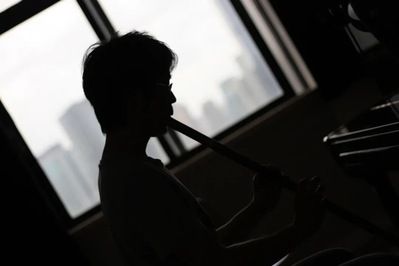 Zhu started to make "Deep Grey" in February last year. In his opinion, "Deep Grey", the title of the song, expresses a sense of contradiction. There are two dimensions to view "Deep Grey": one is a very deep color of which the brightness is very low; the other one is a full-color with high chroma which makes it looks very bright. This work is also one of his "Deep" series, inspired by "Deep blue", a well-known chess-playing system.
This work transcribes the sound effects synthesized by algorithms to symphony orchestra by artificial means, including artificial delay, artificial pitch modulation, artificial reverberation, artificial granulation and so on. At the same time, there are many traces of traditional form in the structure, like the auditory experience of traditional harmony from the arrangement of chords and vertical pitch. The piece also emphasizes micronizing traditional polyphonic techniques in counterpoint and mediates the personality of every single instrument and the integration of instrumental ensemble.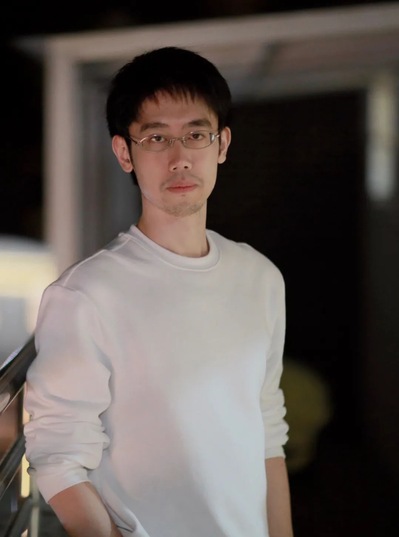 Zhu Yiqing was admitted to SHCM as an undergraduate and postgraduate student with the first place, and then was admitted to the State University of Music and the Performing Arts Stuttgart in Germany with full marks.

He was introverted and often immersed in his own world. However, he was also positive, "It depends on what you focus on. Before the competition, I was also worried about what to do if I didn't get the prize. After I got the prize, I suddenly felt an emptiness again. In fact, the process of pursuing life is the same. I always feel that it will never be enough and there will always be something out of reach. " After entering SHCM, he gradually learned to take the initiative to open himself and communicate with the outside world. "The study atmosphere of SHCM makes me know more about what an artist's life is like. Actually, there is no contradiction between academic study and social life." This is another achievement he has gained at SHCM - "Being more down to earth".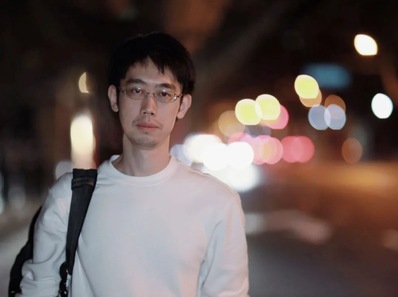 After graduating from Germany, he returned to Shanghai, operated his own official WeChat account and traveled all over the world. He also hopes to explore more subjects such as psychology, mathematics and economics. These studies, to him, are not just to accumulate materials for creation, but also to purely broaden the experience of life.
As a rising young composer, Zhu Yiqing has been traveling around the world in recent years to make commissioned works. In June, his work "Deep blue" will be performed in Austria as Impuls Composition Competition's commissioned work.