To celebrate the 2021 Spring Festival and call upon all friends work together to overcome difficulties and create a better tomorrow, the Chinese Embassy in the United States cordially invited American and Chinese Musicians to present a virtual concert.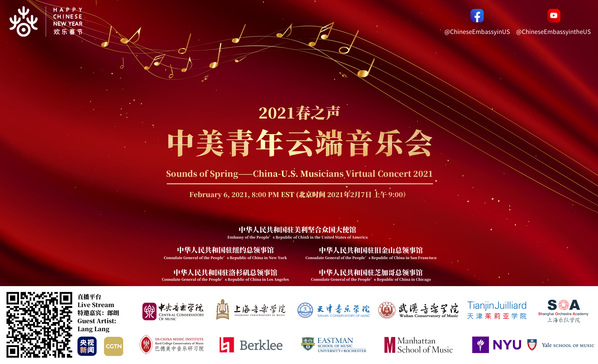 On February 7 (9:00 AM, BJT), the virtual concert was succesfully held through live-streaming via different channels to the world. Young Chinese and American musical talents led by well-known artists from world-renowned music schools including SHCM and its partner music schools in the U.S.,presented an online music feast.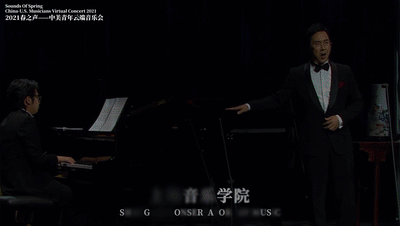 President of SHCM Liao Changyong brought several classical Chinese art songs, including "Virtues of Orchid","When Full Moon Would be There?""Three wishes from a Rose", "Longing for Beloved in Spring" and "Finding Plum Blossom along Snowy Path"with Vice Dean of the Piano Department Sun Yingdi.
Also, Musicians from the Shanghai Orchestra Academy (SOA, co-founded by Shanghai Symphony Orchestra, New York Philharmonic, and Shanghai Conservatory of Music)and New York Philharmonic performed the selection from Allegro molto vivace, from Tchaikovsky's Symphony No.6, Pathétique.

As music is a wordless language which connects people together all around the world, this event not only intended to welcome the Year of the Ox with virtual fun, but also showed our good wishes of the unity and peace for this world.